So who are we?
A couple of locals who want to show you the best we have in our area. We love to ride our bikes and are proud to share what Liguria has to offer, as well as on and off the bike. We both speak English, French and Italian. Alessandro is still working on his Swedish but Lou handles it pretty well yet.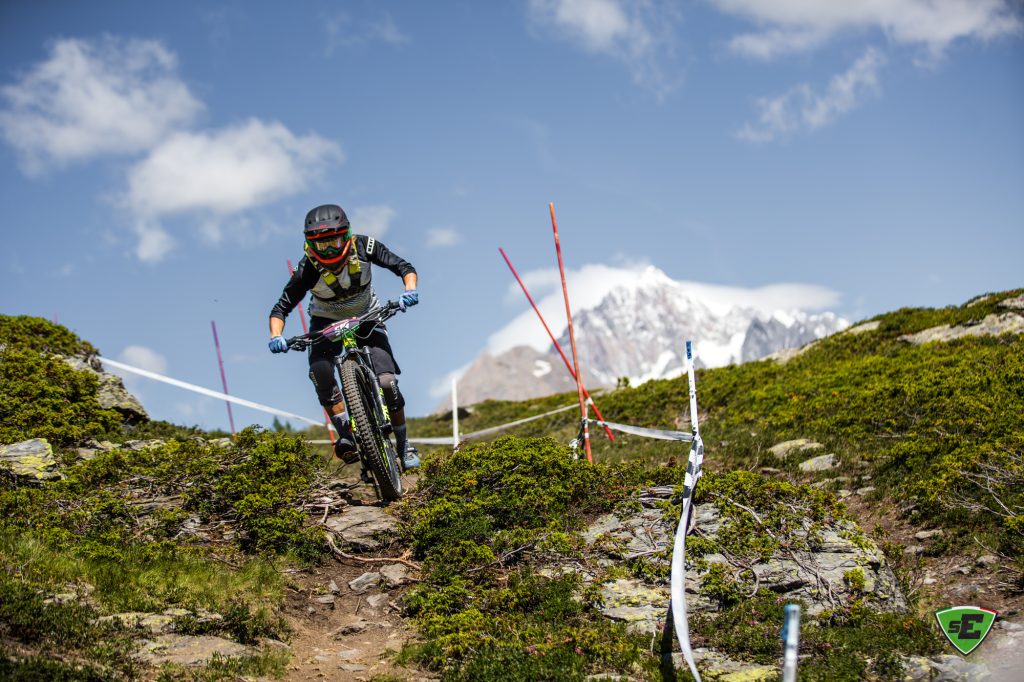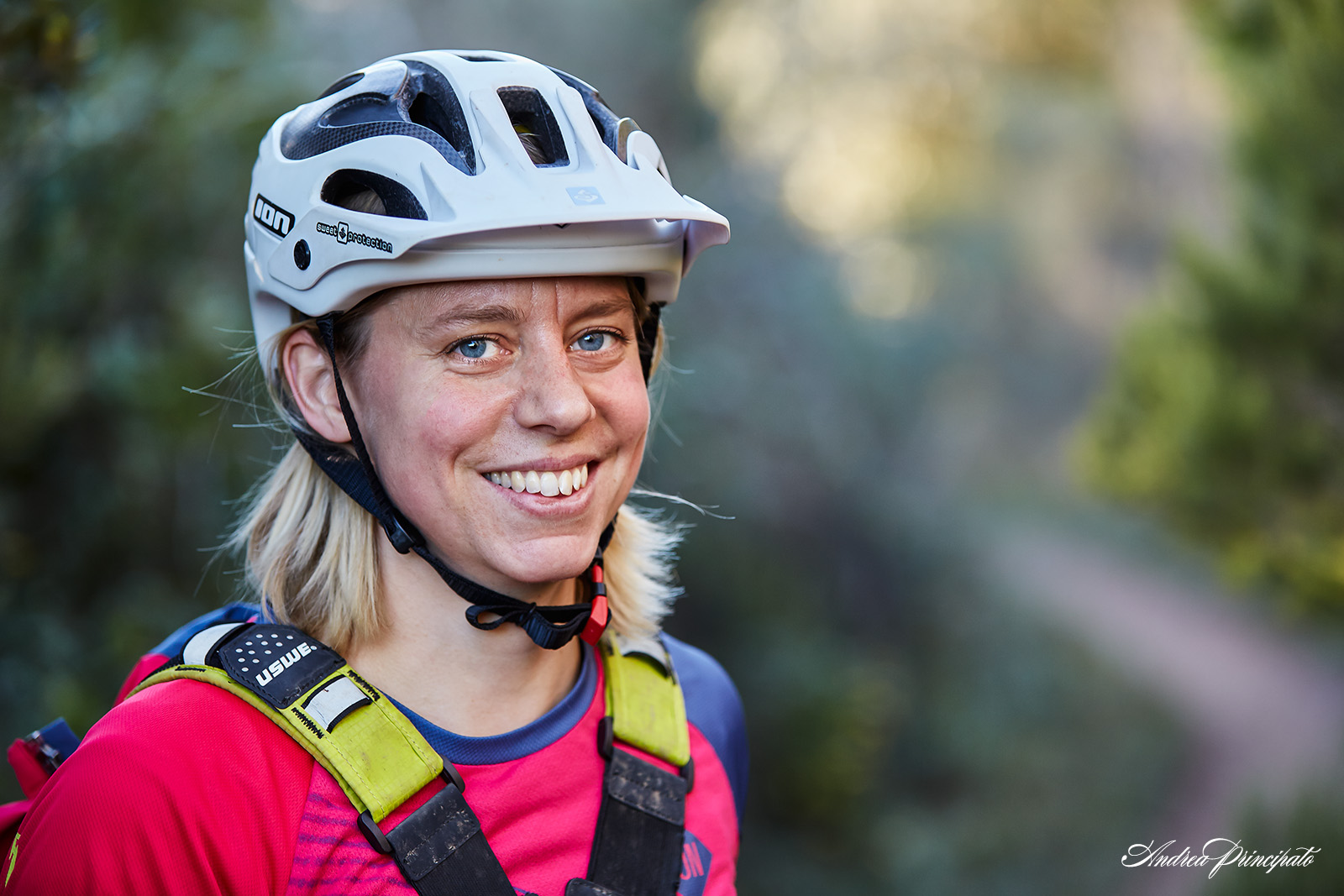 Louise is a part time mom, enduro racer, italian house wife, mtb guide and host. A long lost Swede who after a little round trip settled down in Finale Ligure now ten years ago(time goes fast!).
Her love to action, effort and the nature blends perfectly on her bike. With many years in the restaurant business she knows the correct meaning of hospitality and ensures you to give her best to make your stay as memorable as possible. Some of my guests thinks it is important that I point out that I am 2014 and 2016 Italian Superenduro Champion, 2015 Nordic Enduro Champion and 2018 I took home the win in Finale Ligure EWS women masters so here it is;-)
Alessandro is a born and bred local who is very proud of the area where he lives. Part time dad, waiter at the Osteria next door, carpenter/constructor, mtb guide…He is always ready to show you the best, may it be trails or food. Over the years he has "travelled" from mx to DH to enduro and finally actually enjoys a long pedaled ride though he prefers a liftday in the Alps. Alessandro is a rider in love with nature and the mountains. With this passion he found out about freeriding with all it's aspects from mountain biking to snowboarding and skiing, circuit motor bike riding to motor cross through the woods and back down to his feet, trekking. He probably knows every stone and turn by heart and he is eager to share his experience with everyone willing to share his passion.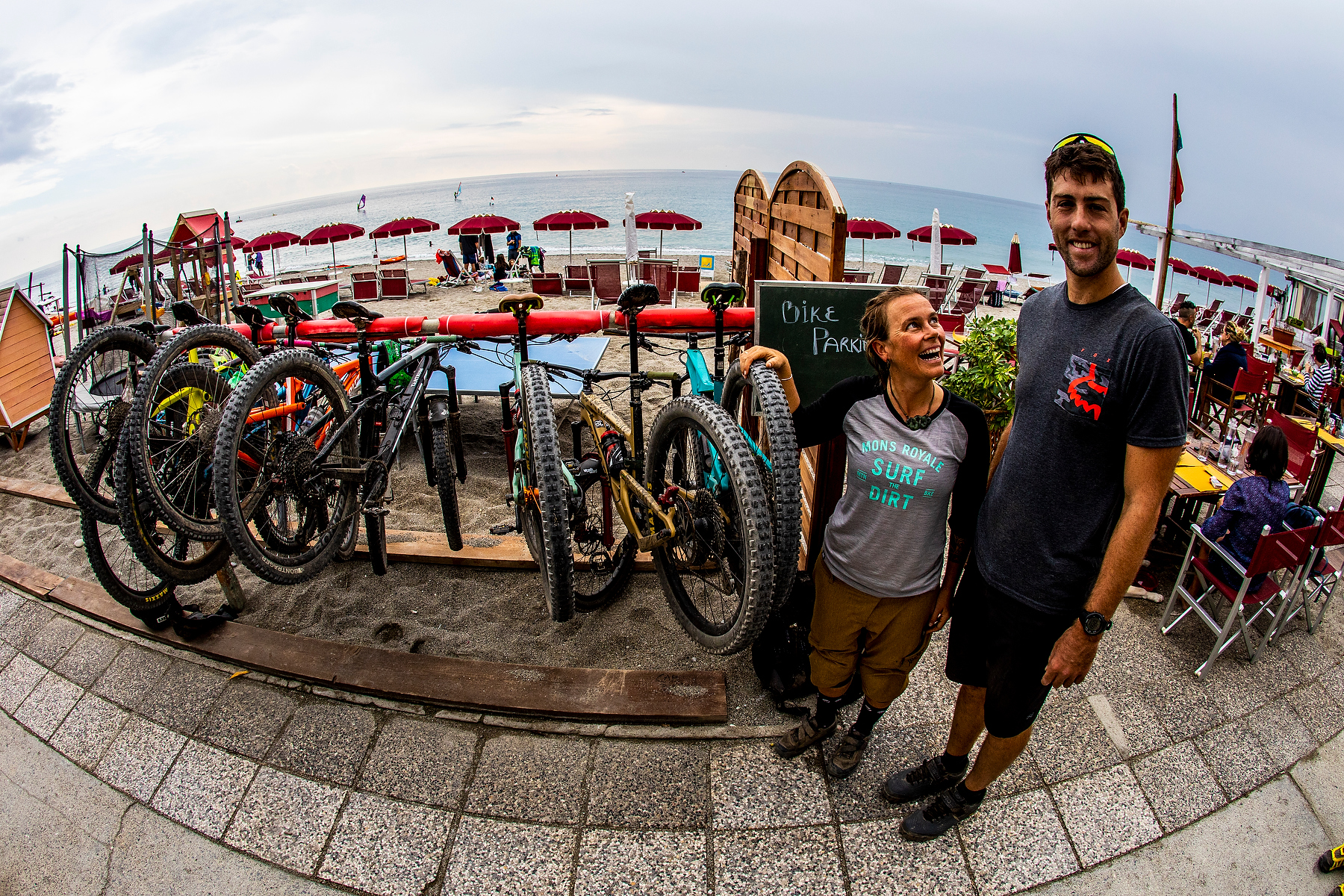 Filippo our last entry. Filippo is a passionate about his native area. An avid swimmer, surfer and biker.